About Us
"Water is life, so treat it right!"
H2go corp is the first water delivery company that connects the traditional bottled water business with modern technology. H2go understands the headaches of traditional truck delivery routing, which is why we pass the convenience to our customers who can choose to receive bottled waters when and where they want, hassle free! For the past few years, H2go customers in Northern California have been enjoying the convenience of on-demand water delivery. We believe customer service is and should be the number one priority, each of our contracted drivers is hand selected who are customer service driven!
H2go is proudly servicing the following North California Cities: Alameda, Alamo, Albany, Berkeley, Brisbane, Burlingame, Campbell, Castro Valley, Concord, Cupertino, Daly City, Danville, Dublin, East Palo Alto, El Cerrito, Emeryville, Foster City, Fremont, Hayward, Livermore, Los Altos, Los Gatos, Menlo Park, Millbrae, Milpitas, Mountain View, Newark, Oakland, Palo Alto, Pleasant Hill, Pleasanton, Redwood City, Richmond, San Bruno, San Carlos, San Francisco, San Jose, San Leandro, San Lorenzo, San Mateo, San Pablo, San Ramon, Santa Clara, Saratoga, South San Francisco, Stanford, Sunnyvale, Sunol, Union City, Walnut Creek.
Vision:
Our vision is to improve consumer experience/benefits in the bottled water delivery industry. Our goals are guided by these principles: passion for innovation and invention, obsession to add benefits to our customers and commitment to operational excellence and customer satisfaction.
Mission:
Our mission is to provide our customers the best clean drinking water in a convenient fashion where customers can be stress-free and enjoy our water delivery service on a schedule that fits only to your need.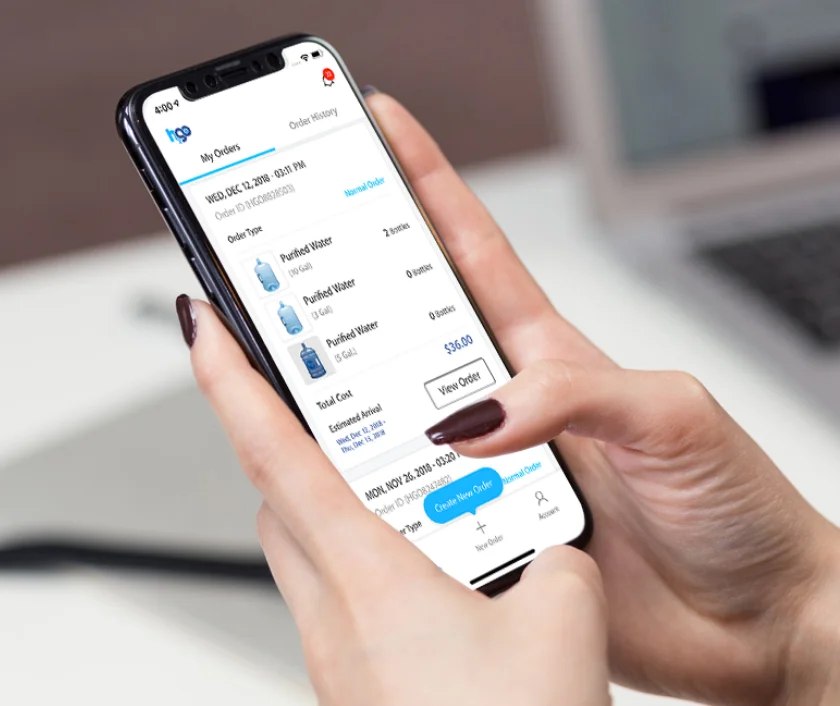 Personal service has always been of great importance to us. Our customers can speak directly to our professionals, and we are one of the best, certified, and most reputable providers that offer fresh and purified bottled water anytime and anywhere.
h2go water on demand follows a simple rule: "Provide the best bottled water and unsurpassed personal service."
Core Values:
We believe in treating our customers and team members with respect.

We believe in making an enthusiastic team dedicated to offering exceptional services.

Integrity, trustworthiness, and professionalism are parts of our company's goal for all aspects of our operations.
Next time you need premium water, why not contact us? Just place your order, and we will deliver the best service and bottled water to your door.